Pornstar Info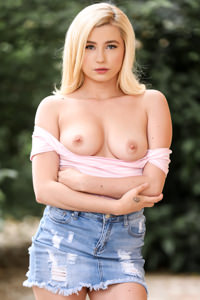 Videos with Carolina Sweets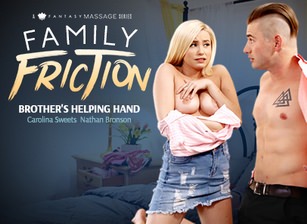 Description :
Carolina Sweets arrives home from college to spend time with the family, smiling as the familiar exterior brings her comfort. Yet, the inside of the house isn't as warm and inviting as she remembers it being. In fact, her step-brother, Nathan Bronson, admits that things have been a bit rough since Carolina and her step-sister, Kenna, left for college. Their parents, Dee and Eric, have been having marital problems... Ever since Dee started a new massage business, there's been tension in the household...Carolina is concerned, but when she tries to press Nathan for more details, he shakes it off. He doesn't want to burden her with these things while she's home on a break. Instead, he insists that Carolina looks stiff from the trip and offers to give her a friendly massage. Since massages are commonplace in the household because of Dee's work, Carolina easily accepts.Although Nathan is expecting SOME tension, he is surprised with just HOW tense Carolina is as he massages her. With some coaxing, Carolina shyly admits that a lot of the stress comes from having not been with a guy yet. She's just been so busy with school and work that there's no time! How does she even please a guy, anyway??Although Nathan is startled, he cares for Carolina. With her permission, he tries to help her out by walking her through what to do when she takes a guy home. However, it's painfully clear that Carolina really has no idea what to do! So, being the good big brother that he is, he offers a more hands-on lesson...Carolina first learns how to give a proper blowjob by going down on Nathan, closing her mouth tightly around his cock. The heat between them builds and it isn't long before Nathan plunges his slicked cock inside her pussy. Although Carolina happily loses herself in the moment, what will happen when it really sinks in that she lost her virginity to her step-brother??
Categories :
Blonde
,
Big Tits
,
Hardcore
,
Fingering
,
College
,
Tattoos
,
Family Roleplay
,
Stepsister
,
Blowjob
,
Deepthroat
,
Big Dick
,
Massage
,
Foot Fetish
,
Bubble Butt
,
shaved pussy
,
hd porn
,
pussy eating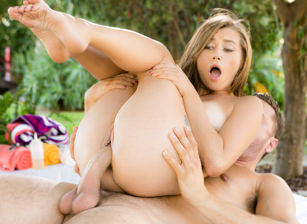 Description :
Carolina Sweets is tanning the backyard. She pours oil over her tight young body, playing with her nipples as she massages them. Pouring oil on her stomach, she rubs it all the way down to her pussy to make sure she gets a nice tan. When her aunt calls her into the house, she has a surprise for her. Opening the box, Carolina finds a gift certificate for a sensual massage. Not knowing what she's in for, her aunt tells her that's she's been waiting for her to turn 18 so she can finally give her this gift: a gift every woman must receive.

Intrigued, she books her appointment and heads over there. Danny Mountain greets his new client and is ready for her. He asks her to take off her clothes and lie down on the table telling her she's in for a wild ride. The massage has barely started but Carolina can't help notice how incredible it feels. She tells him her aunt gave this to her as a graduation present. When he finds out that her aunt is one of his best clients, he can't help himself from laughing.

So when she grabs his dick and asks him if this is included he complies by pulling it out and putting it in her mouth. Like aunt like niece it seems! Blowing him hard he fucks her face, shoving his cock deep down her throat. He turns her over, going down on her and devouring her young wet pussy. She's never been eaten like that before and can't help but moan in ecstasy. She's ready for his dick again as he shoves it inside her and starts pounding her pussy. It's her turn to fuck him and she climbs on top of his cock, riding it nice and hard. Fucking her missionary, he cums all over her mouth. Looks like Carolina's gonna have to book another appointment!
Categories :
Brunette
,
Hardcore
,
Masturbation
,
Natural Tits
,
Fingering
,
Teen
,
Tattoos
,
Petite
,
Facial
,
Blowjob
,
Deepthroat
,
Cum in Mouth
,
Big Dick
,
Ass
,
Massage
,
Oil
,
shaved pussy
,
hd porn
,
outdoor